Celebrities & Legends Impersonator Houston MacPherson
is a Las Vegas-style entertainer who packs over 50 celebrities into his multi-faceted show. He performed his one-man show "Celebrities" in the main showroom at Harrah's Hotel, Tropicana Hotel and hosted as Jack Nicholson at the MGM Grand in Las Vegas. Houston's show is similar in style to the late Danny Gans of Las Vegas and fellow-Canadians, Rich Little and Andre Philippe Gagnon.
Houston Performs:
ACTORS: Clint Eastwood, Al Pacino, Robert deNiro, Sylvester Stallone, Arnold Schwarzenegger and others
COMEDIANS: George Burns, Rodney Dangerfield and others
PRESIDENTS: Ronald Reagan, Richard Nixon, Bill Clinton, John F. Kennedy, George Bush Jr. & Sr., President Obama
TV PERSONALITIES:  Andy Rooney, Dr. Phil
SPORTSCASTERS:  Canadian hockey commentator – Don Cherry
SINGERS: Neil Young, Bob Dylan, Johnny Mathis, Nat King Cole, Louis Armstrong, Bobby Darin, Fats Domino, Sinatra, etc. Amongst his 30 SINGING LEGENDS he pays special tribute to Johnny Cash, Neil Diamond, Elvis, Paul Anka, Roy Orbison and captures the swing, swagger and charm of Dean Martin.
In 2008 Houston was awarded "Top Impressionist in North America" by Gigmasters.
Houston also performs 15 legends singing over 25 Christmas songs in his show Christmas With The Legends.
Houston can also act in the capacity of host / emcee for awards nights, special presentations, grand openings, gala occasions, product launches, media events, fund raisers and holiday events either as himself or host as Jack Nicholson or any other celebrity the client may request.
Video Samples:
Dean Martin Tribute:
Frank Sinatra Tribute:
Friends of Dean & Frank:
TV Commercial For "Hollywood Suite"
Bio: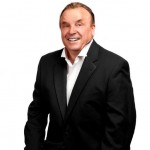 As a teenager growing up in Toronto, Houston MacPherson was a star athlete. At age 13 he was under contract with the Toronto Maple Leafs and played for their farm team "Marlies". On a football scholarship he attended the University of New Brunswick.
After several years in corporate business sales, having developed a strong personal ethic towards hard work and practice to achieve perfection, he decided to pursue the world of show business and within a few short years has established himself as one of the finest singing comic impressionists performing in main showrooms in Las Vegas and various stages around the world!
Houston's show "Celebrities & Legends" is hilarious and brilliantly paced from start to finish. He offers hours of pure family entertainment performing the greatest hits of legendary singers and the best laughs of star comedians. His performance brings the true sight, sound and soul of these artists and celebrities to the stage for a memorable and magical audience experience!
Houston has performed across Canada and the U.S. at fundraisers and on the corporate and convention circuit. He had a two year run at the (CNE) Canadian National Exhibition in their "Remember When Pavilion". During the summer of 2007, Houston starred in the Canadian production "Legends, A Salute to Musical Pioneers" for the established six-time winner of the Lieutenant-Governor's Award for the Arts – Drayton Entertainment. Houston's show is similar in style to the late Danny Gans of Las Vegas and fellow-Canadians, Rich Little and Andre Philippe Gagnon.
Reviews:
"A stunning vocal performance by an amazing entertainer."
Las Vegas Review Journal
"Rich Little and Danny Gans have made their mark internationally; Houston MacPherson is blessed with the same magnificent talent and deserves every opportunity for his act to flourish worldwide."
Brian Ayres
Always Entertaining, Las Vegas
"Over the years I have seen all the singing comic impressionists live and in concert, Houston MacPherson along with Danny Gans of Las Vegas are at the top of their field."
Bernie Fiedler
Promoter for Gordon Lightfoot
"Houston is just fantastic, an unbelievable performer."
Laura de La Cruz
Entertainment  Director, Harrah's Hotel & Casino
"Amazing voices, actually the very best I have seen/heard.  He should be doing voice-overs as well as performing.  We are international and as long as there is an airport nearby, he should prepare for performing away from home."
Bea Fogelman
Director, The Entertainment Network, Las Vegas
"Houston hosted my Legends Show in Nashville and was the finest impressionist I have ever worked with and does the absolute best Jack Nicholson impression in the world."
Gary Wayne Bridges
Producer, Legends Show, Riverside Hotel, Laughlin, Nevada
"I saw Houston perform at the Tropicana Hotel in Las Vegas and hired him immediately for our hotel. He's among the best impressionists anywhere."
J. J. Ash
Entertainment Director, Castaways Hotel & Casino, Las Vegas